Back to all posts
Posted on
Hilltop Highschool Option Forms for PBS Grade 8 students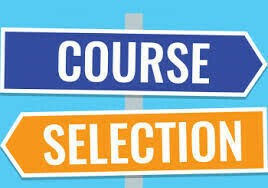 Included below are the course selection forms for students for their classes for the 2020-21 school year.  These are the same forms that have been shared by teachers in Google Classroom to their students. 

Please ensure you only complete the form once and that you complete the correct form pertaining to the grade the student is entering for the 2020-2021 school year.
If you have any questions please call us at 780 778 2446 between 9:00am - 3:00 pm, Monday to Friday. 

https://forms.gle/EBjuBfQZymR3Gjnr9 - grade 8 choose for courses in grade 9 during the 2020-21 school year.