Back to all posts
Posted on
Welcome Back Percy Baxter!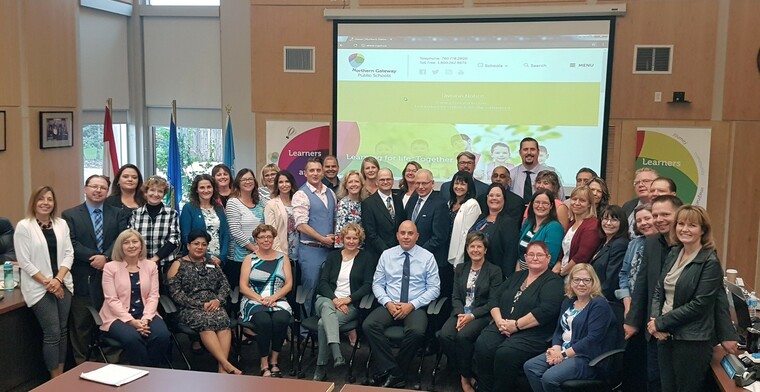 We hope summer has treated you well and that you have had opportunity to relax and recharge with family and friends. The beginning of a new school year is always a special time for staff, students and families as we anticipate the year ahead. What does this school year hold in store for you? What skills will you master? What opportunities will you take advantage of? What challenges will you face? What steps will YOU take in your journey this year?
NO MATTER WHO YOU ARE, YOU CAN LEARN HERE.
Success for EVERY student is at the heart of what we do in Northern Gateway Public Schools.
How do we do it?
by understanding that every student is unique – personalized learning
by creating a space where every student feels welcome – quality learning environments
and by inviting the whole family to participate in their education – community, collaboration, creativity
We do it by teaching, and inspiring, the whole child, until we create an environment where every student leaves school saying:
I matter.

I've got this.

I'm just getting started.
Of course, we don't do it alone. From the Board of Trustees, teachers and support staff to leadership and community partners, we strive to create an environment where teachers, students, and the greater community can do their best work, together.
On behalf of all of us at Northern Gateway Public Schools, welcome back! An exciting year awaits!
Kevin Andrea
Superintendent of Schools